Resilient Revolt Festival
The Resilient Revolt family wanted to meet in Vienna in October/November 2020 for a festival weekend full of performances, workshops and self care! After the second COVID-19 wave we had to postpone all of that and we hope to create the same or a similar programme in spring!
Seeing the climate crisis as a symptom of a much wider system crisis – reaching from oppressive border regimes and institutionalized racism but also precarious work in capitalism – we want to bring together different people, skills and stories to work towards a sustainable system change for everybody.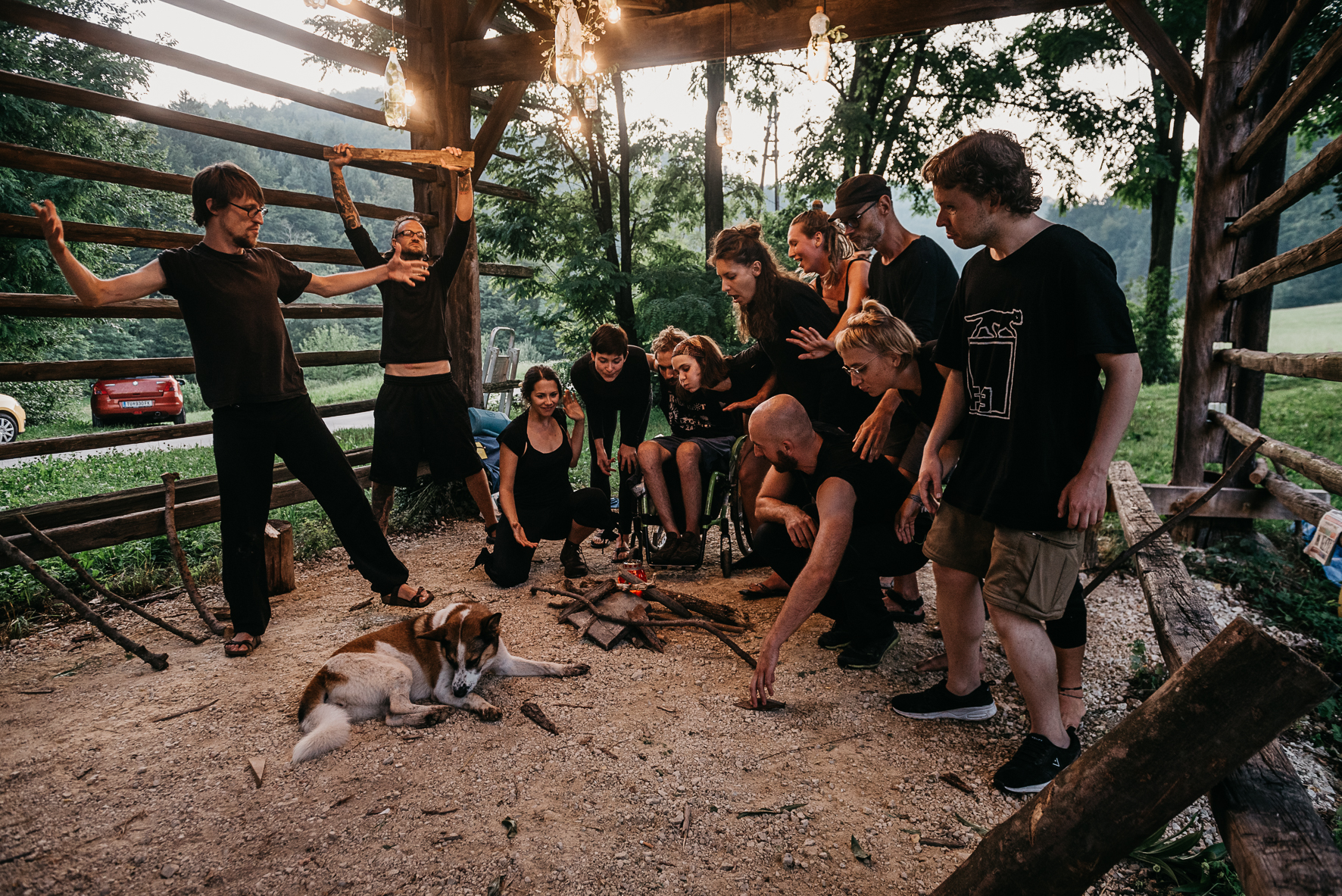 How can Theatre of the Oppressed be used to reach that aim? How do we manage to take care for ourselves and our mental health as activists? And how can we work together as a community to support each other the best way?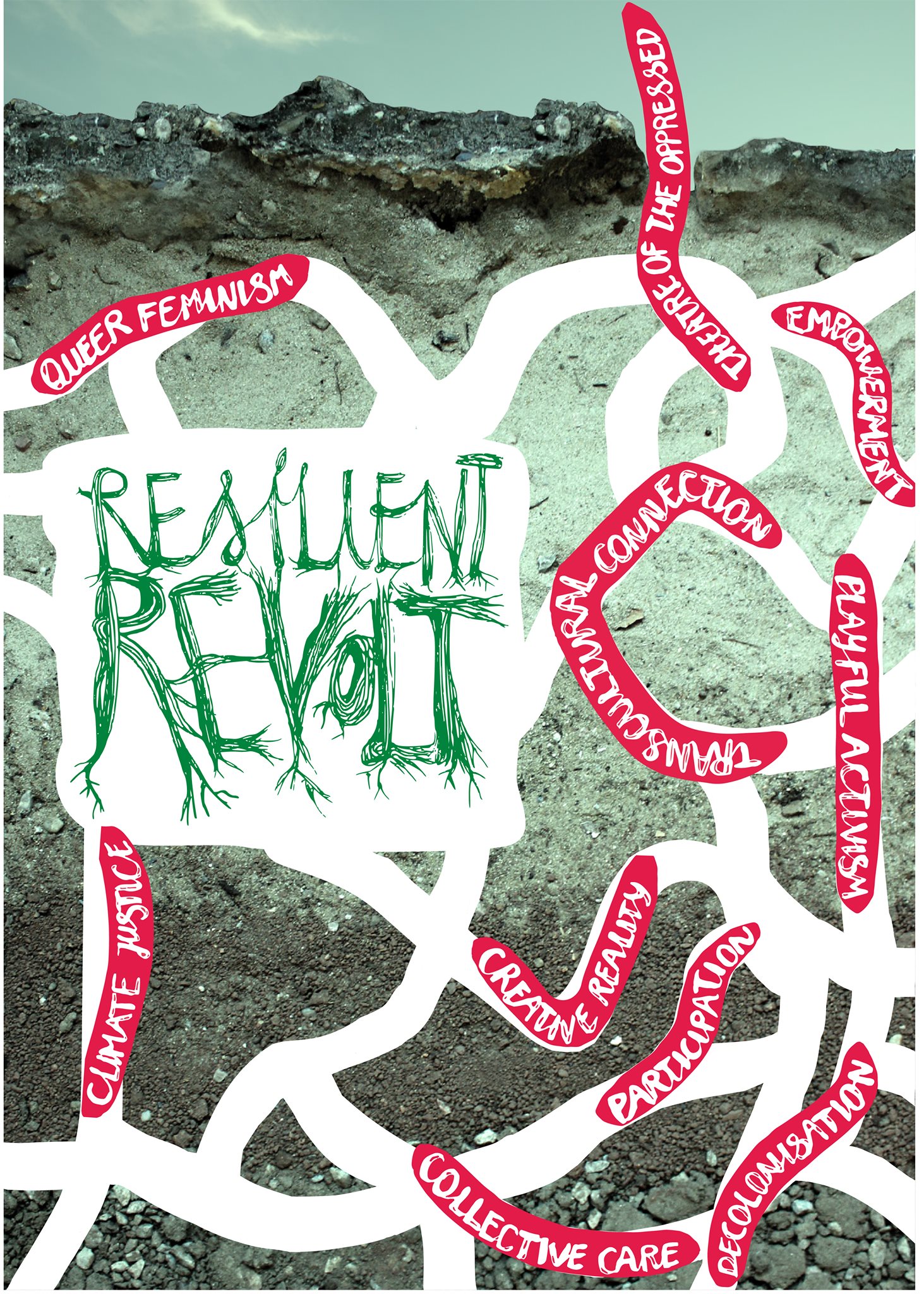 Festival Artwork by Erica Ras
Let´s find out together!
No experiences with Theatre of the Oppressed required!
Due to the ongoing corona pandemic, we will adapt the festival to changing circumstances.
No to Sexism/Racism – Let´s keep the festival a safe space for everybody!
The festival will happen in Viennese cultural centres. We will allow maximum 50 participants + performance publics and want to keep the atmosphere comfortable.
It will be affordable and includes lunch and dinners. We take care of hosting external participants in private flats in Vienna.